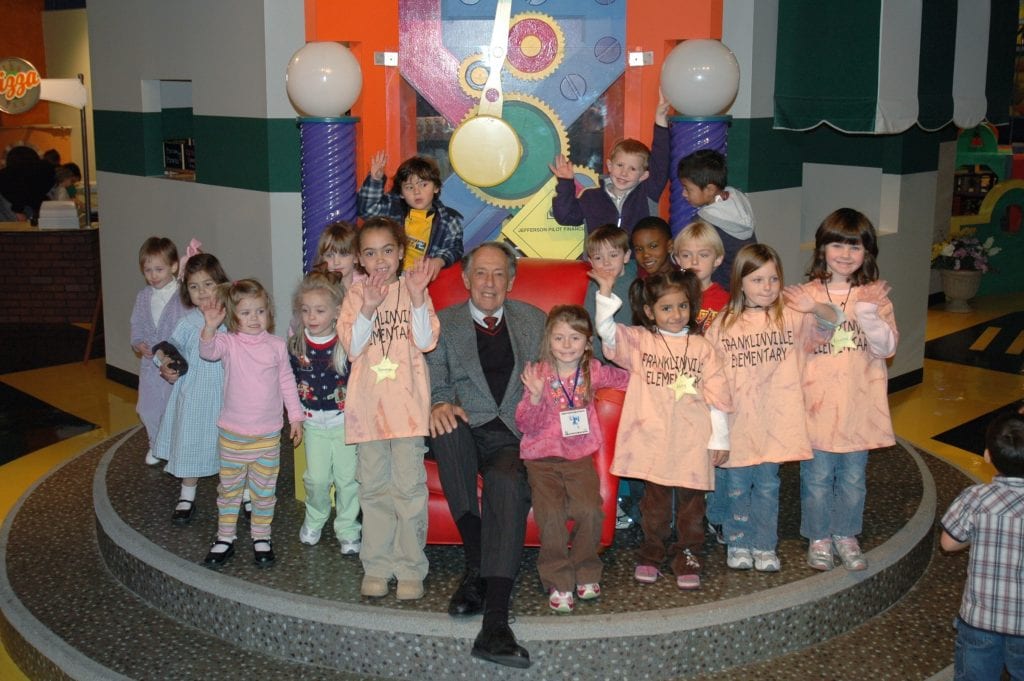 The Greensboro Children's Museum began as Jerry Hyman's dream of bringing a children's museum to Greensboro. Hyman was inspired by traveling to children's museums around the country. He shared this vision with area community leaders including Cynthia Doyle. Doyle worked with a group of dedicated alumni from the Leadership Greensboro program, which served as the steering committee for the Museum.
Three years and a capital campaign later, the Greensboro Children's Museum opened its doors at 220 N. Church Street on May 15, 1999.
Jerry Hyman's service to the community has made a lasting impact. In honor and memory of Jerry Hyman, the Museum will offer $2.00 admission all day on Friday, January 3, made possible through the generosity of the children and grandchildren of Jerry Hyman. To continue Mr. Hyman's tradition of service, we will collect gently used winter coats, canned goods, and unused toiletries to donate to Backpack Beginnings.