Explore, learn and play with more than 20 hands-on exhibits at the Greensboro Children's Museum. We have lots of exciting activities for visitors of all ages in March and April to make spring break extra special. Join us for free play, at a cooking class or at a pop-up program
Hours
Mondays: 9a – 12p (members only)
Tuesdays: 9a – 5p
Wednesdays: 9a – 5p
Thursdays: 9a – 5p
Fridays: 9a – 8p
Saturdays: 9a – 5p
Sundays: 1p – 5p

Please note: We will be closed on Sunday, April 21 in observance of Easter.


Pricing
1 – 60 years old $10 plus tax
Children under 12 months free
Seniors (60+) $9 plus tax

Admission is $5 per person every Friday, 5p -8p, and Sunday, 1p – 5p.


Special activities
Pop-up programs are free with admission and give visiting families an opportunity to engage in a short-term structured activity. Our pop-up programs include Tech Spot, Story Time, Science Lab, Get Moving, Kids in the Garden, Art Studio, and Music Makers. To enjoy one of these pop-up programs, check our calendar of events.

We also offer cooking classes for all ages. Registration for a class includes admission to the Museum all day for one adult and one child. If you have any questions about The Cooking School at GCM, give us a call at 336.574.2898 ext. 317 or email us at mdavis@mbcmuseum.com.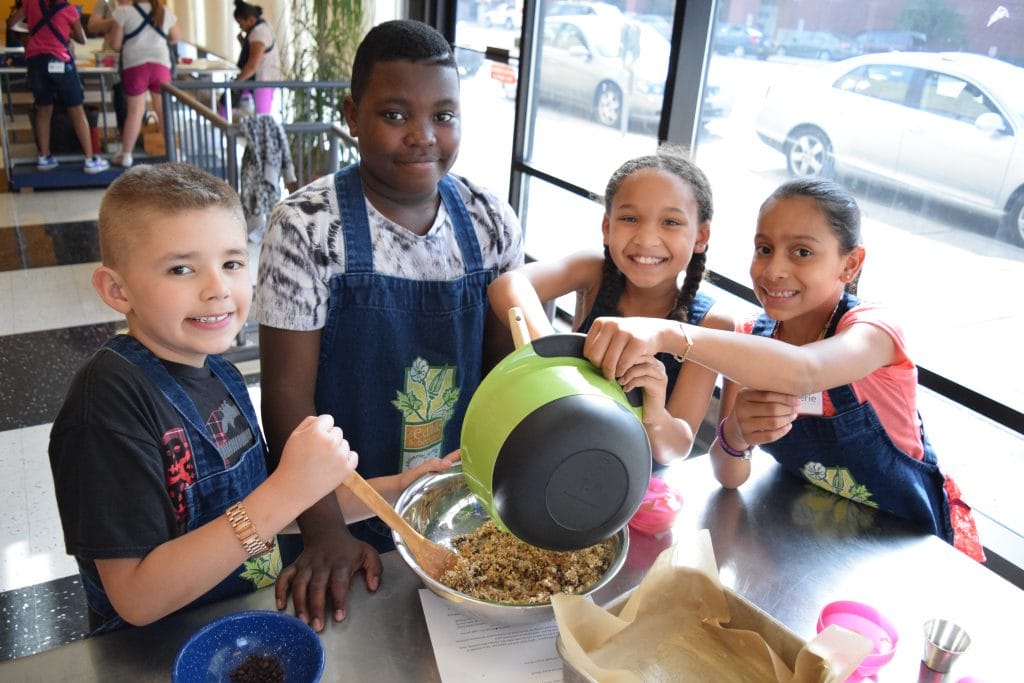 Kids Cooking: Pop Tarts (ages 8-11)
Thursday, April 25 • 5:00p – 7:00p
gcm members $15, nonmembers $18
Drop-off program

Ditch the box and learn to make homemade pop tarts instead. We'll start with a simple, delicious pastry and add a variety of fillings and toppings for a custom creation. On the menu: homemade pop tarts. This class is for ages 8-11. Registration required: http://bit.ly/2HSIBsc


Kids Cooking: Berry Cobbler (ages 6-8)
Friday, April 26 • 4:30p – 6:00p
gcm members $20, nonmembers $25
Drop-off Program

Local berry season is upon us, and nothing says spring like a berry cobbler! Learn the steps to turning the stars of the season into a classic dessert. On the menu: mixed berry cobbler. This class is for ages 6-8. Registration required: http://bit.ly/2Tvpp5l


$5 Family Fun Night: Pajama Party
Friday, April 26 • 5:00p – 8:00p
Come dressed in your pajamas and enjoy the fun at GCM at a discounted rate!
What's new at GCM?
Water Wonders
Interact with learning stations and experience the captivating feeling of playing and controlling water. Waterproof smocks and hand dryers are available in the exhibit area.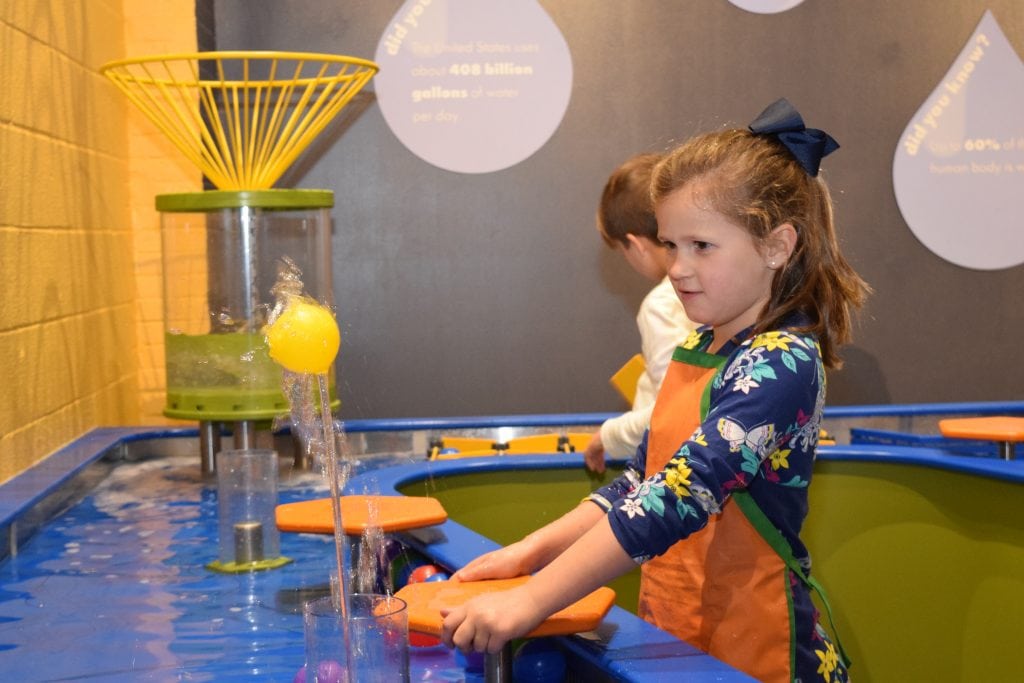 Neptune XXL Climbers
Our popular Outdoor Play Plaza stands 30-feet-tall and taps into a child's creative level of problem solving, teaching children how to go from point A to point B with no specified path. For smaller children, we have a smaller climbing structure, along with the flubber cube and net swing. Please note: children must wear open-toed shoes to climb. Also, in the event of inclement weather or high heat index, the play plaza will close.