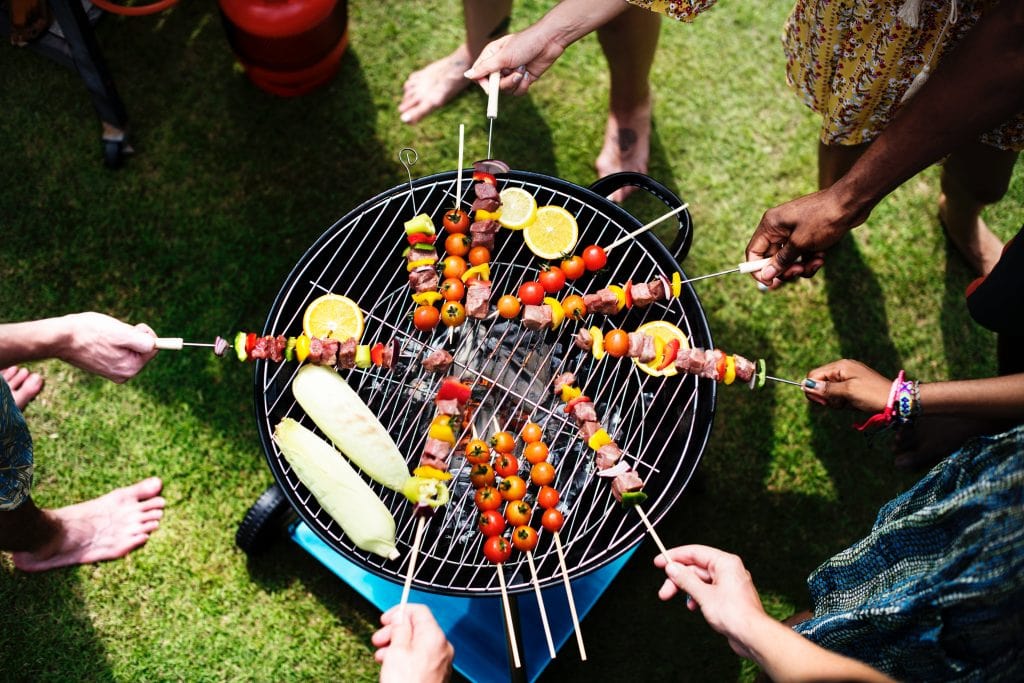 Kababs are a great kid-friendly meal because little ones can be part of making it! With this grilled vegetable kabab, you can get the kids involved by letting them assemble the veggies on a stick. You can teach them about the different vegetables you're using in this recipe as they go along. They'll have fun making this dish, and more fun eating it!
Marinade
4 garlic cloves, minced
3 bay leaves
1/2 cup extra-virgin olive oil
2 tablespoons fresh lemon juice
1 tablespoon chopped oregano
1 teaspoon sea salt
1 teaspoon finely grated lemon zest
1/2 teaspoon freshly ground pepper
Kababs
1 large red bell pepper, cut into 1-inch dice
1 medium sweet onion, cut lengthwise into 4 wedges
2 small zucchini, cut into 1/2-inch-thick rounds
1 pint cherry tomatoes
1 pound boiled small potatoes
Instructions
 Mix marinade and let vegetables sit in the marinade for a few hours. 
Layer vegetables on wooden skewers, leaving room at the top and bottom.
Place on hot grill and let cook for several minutes on each side.